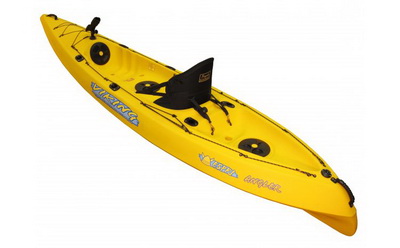 Product is rated as #1 in category Viking
| | |
| --- | --- |
| Comfort | 8.5 |
| Durability | 9 |
| Portage | 10 |
| Speed | 8 |
| Stability | 8.5 |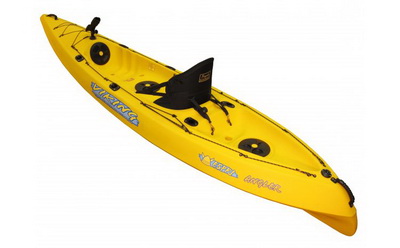 More Information
"The awesome Espri Angler lifts compact fishing kayak performance to a whole new level; it's lighter than full size fishing kayaks and paddles great!
The Espri Angler takes Viking's iconic Espri and rigs it ready for both fresh and salt water fishing.
Multiple rod holders let you position your fishing tackle where you need it and the upgraded free paddle and seat options make your time on the water even more comfortable.
Important fittings such as the paddle holder and fish stringer holder are supplied as standard, and have been semi-recessed into the deck for an uncluttered finish.
Anglers large and small, serious or relaxed, appreciate the nimbleness and stability the Espri Angler offers.
Whether you're drifting baits, casting lures, flicking a fly line or just towing the long line out, this kayak puts brilliant on-water performance into a package that's also fantastically easy to manage off the water and onto your roof rack.
Selecting the Espri Angler is the right choice for those looking for a brilliantly easy to manage fishing kayak that the whole family can enjoy."
---
Popular Gear & Accessories Posts
---
---
Find a Kayak Store Near You Carries the Brand You Want

---
MSRP $1149
Used Price Range - $ - $975
Viking Espri Angler Videos
Click

In Video Below For MoreViking Espri Angler Videos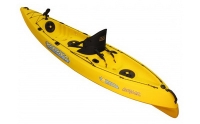 Viking Espri Angler Review
"The awesome Espri Angler lifts compact fishing kayak performance to a whole new level; it's lighter than full size fishing kayaks and paddles great! The Espri Angler takes Viking's iconic Espri and rigs it ready for both fresh and salt water fishing. Multiple rod holders let you position your fishing tackle where you need it […]
Specifications
Specification:
Viking Espri Angler
| | |
| --- | --- |
| Best Use | Inshore, Lakes, Rivers |
| Hull Type | Rotomold |
| Kayak Type | Sit on Top |
| Length (Ft-In) | 11' 8 |
| Max Capacity (lbs) | 352 |
| Width (inches) | 31.5 |
| Seats | 1 |
| Weight (lbs) | 49 |
| MSRP ($) | 1149 |