Reviews, Videos, Price Comparisons & More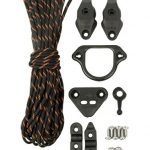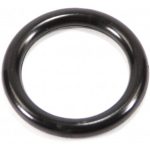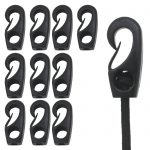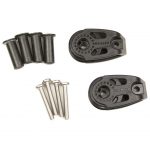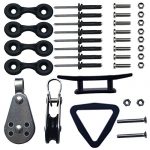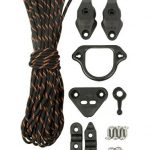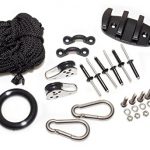 If you fish from a kayak, you need an anchor trolley!
An anchor trolley is a necessity for fishing in one spot. I have tried fishing without one and it's like I was missing an arm.
How important is an anchor trolley for fishing?
10
PROS
Inexpensive
Let's you position yourself on the fish
Is quiet to use
Add your review
If you are new to kayak fishing, one of your first modifications (mods) will be a kayak anchor trolley.
The anchor trolley is designed to give you more control over the anchoring process and put you in better position to catch more fish.
The basic anchor trolley is made up of low stretch rope, two pulley blocks and a ring. Some people use bungee to give it a little stretch and hooks to attach the rope to the ring make it easy to detach and use the rope to tie off to a tree, dock, etc.
It is not difficult to install an anchor trolley but you will have to drill 2 to 4 holes in your kayaks. The pulleys should be about 1' from each end and attached using plastic tri-grip rivets. Rivets make the job easy. Drill a 3/16" hole, put the rivet through the pad-eye or pulley block then use a rivet gun to 'Pop' the rivet. A rubber waster and some Goop will keep out any water.
To use your anchor trolley, attach your anchor rope to the trolley ring using a carabiner. Do not run your anchor rope through the ring. Use the trolley to position the point at which the anchor connects to your kayak toward the front or back depending upon the wind, current and where you want to cast.
It takes a little practice to figure it out but it won't be long to master.
These videos will show you how to install and use an anchor trolley.
We assembled some Anchor Trolleys that are available online to help you comparison shop. Our Deal Finder will search through multiple online stores including Amazon, Walmart, Ebay, West Marine, Academy, Gander Outdoors and more! If you are not comfortable installing your own anchor trolley, visit your local kayak shop and they will help.