Reviews, Videos, Price Comparisons & More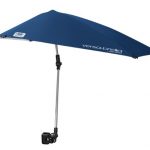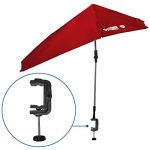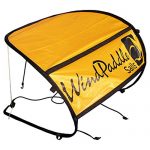 Beat the heat and the rain.
I use the Sport Brella. It clamps to the back of my Native Watercraft chair, keeps the hot Florida sun off my head and keep my head and shoulders dry when it rains. It folds up and out of the way and because I cast sidearm, it doesn't get in the way of my casting.
How much do you like using a kayak umbrella?
9
PROS
Stops the sun
Stops the rain
Lightweight
Can act as a sail if you need it to
CONS
Another thing to carry with you
Needs periodic adjustment
Add your review
Fishing in the heat can be brutal. Fishing in the rain is no fun. A kayak umbrella will make the time more enjoyable without getting in your way. You need the right kind of umbrella.
A big round umbrella is not what you want. You want a sports umbrella that is rectangular, long in the front and short in the back. It should clamp to your kayak seat or a pole attached to the kayak crate behind you.
If done right, the kayak umbrella won't get in your way much. If you insist on casting overhand directly over your head then the umbrella won't work but if you can cast with some sidearm then it won't get in your way much.
It is amazing how much the umbrella will help keep you cool when the sun is blazing down. You still need sunscreen, a hoo rag and gloves. The UV rays bounce off the water and the only way to avoid that is to stay home.
The umbrella is great if you get caught out in the rain. As long as the wind isn't blowing too hard, the umbrella works great for keeping your head, shoulders and upper body dry.
Clamp on kayak umbrellas are a great investment. For around $20 you can make your time on the water more enjoyable while you catch the big one.
We assembled some Kayak Umbrellas that are available online to help you comparison shop. Our Deal Finder will search through multiple online stores including Amazon, Walmart, Ebay, West Marine, Academy, Gander Outdoors and more!.